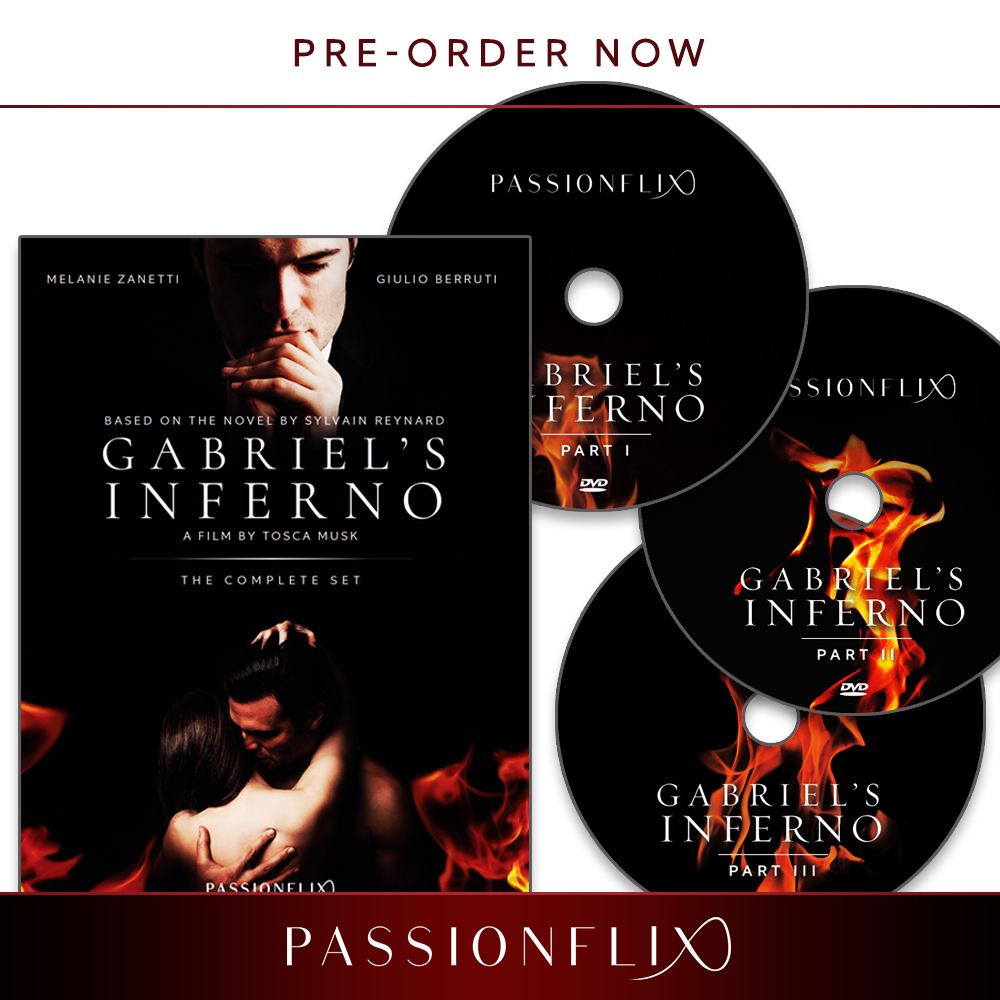 "Gabriel's Inferno" DVDs are now available for preorder. The DVDs will ship in March. They are designed to play in all regions, and will be in English, with French, German, Italian, Czech, Portuguese, Spanish, Russian, and Polish subtitles. The DVDs will include all three parts of the film, the bonus behind the scenes, the bloopers reel, and the "This Side of Heaven" music video. The DVDs ship internationally. Pre-order them here.
Passionflix continues to sell "Gabriel's Inferno" film merchandise, which you can order here.
Also, the Bloopers reel from "Gabriel's Inferno" is available to view through the Passionflix app, or on their website. You'll need to log in with Passionflix membership in order to view it.
"Gabriel's Rapture" will resume filming soon. Tosca Musk is already in Florence, Italy setting up locations and getting things ready. I'm really looking forward to it.
Thanks for reading and thanks for watching,
SR