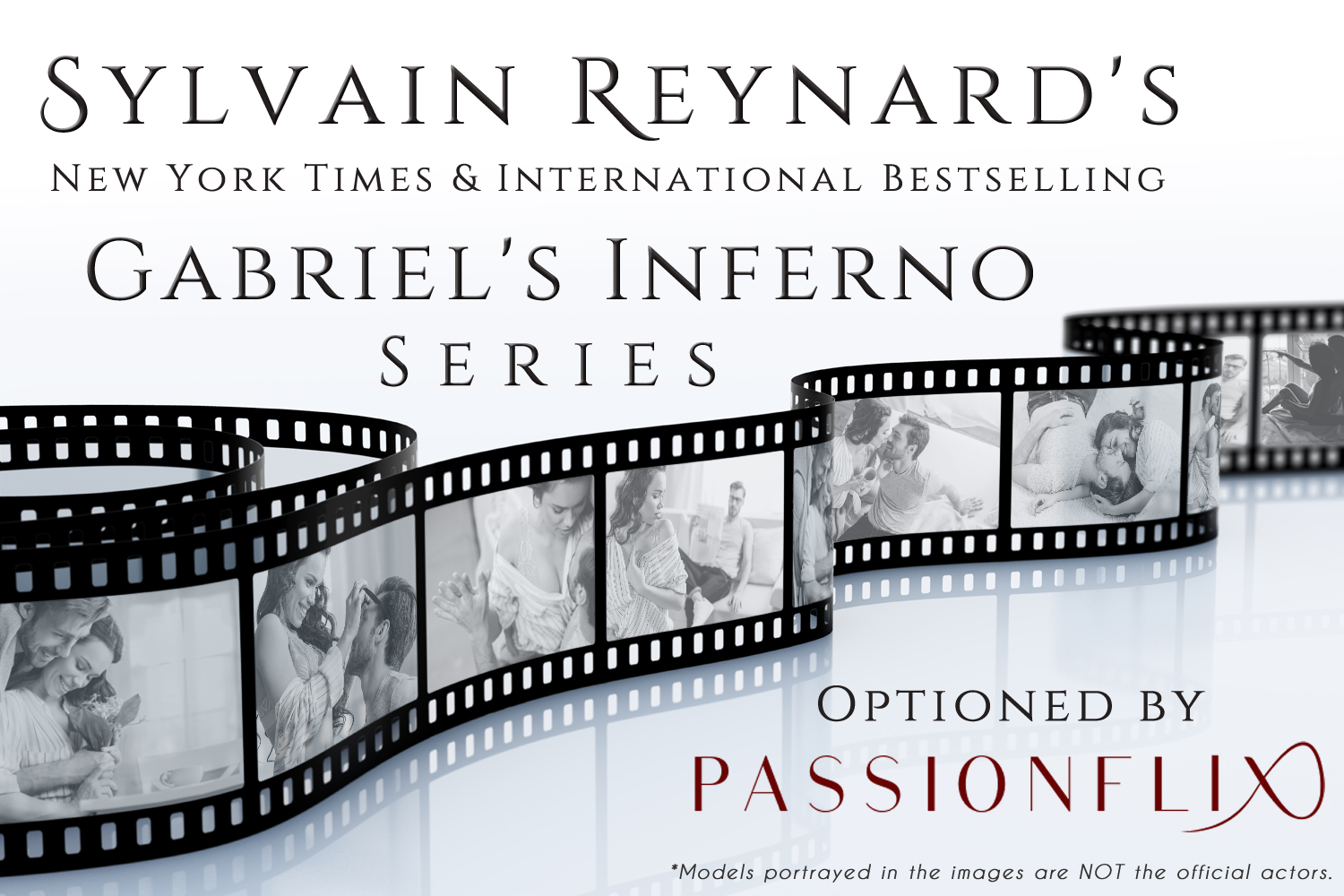 UPDATE:  To subscribe to Passionflix at a discount: Use the code 2INFERNO during checkout. Promo valid until July 31st.
https://watch.passionflix.com/checkout?promoCode=2INFERNO
Passionflix has optioned the first three novels in The Gabriel Series.  Gabriel's Inferno Part 2 be released on Passionflix July 31, 2020.
FTC regulations require me to disclose that I will earn a small commission, at no extra cost to you, when you use the link above
I am really excited to be working with PassionFlix. For those of you who don't know, PassionFlix is an innovative company created by women and dedicated to translating favourite novels to screen, both in film and serialized form.
The PassionFlix team is made up of industry professionals who love a good story, and are passionate about the characters, and eager to see beloved scenes brought to life.  The enthusiasm the PassionFlix team brings to each project is part of what drew me into their mission. They encourage the authors of the novels to have input in the production which is such an important step in the process.
Above all, PassionFlix respects readers. They want to produce films that you'll enjoy over and over again. They want to provide a venue where you can find films that will bring you joy. In short – they understand what you are looking for because they are readers too. And that's why I am so excited about working with them to bring The Gabriel Series to life.
All of the OFFICIAL series sites can be found and followed below. This is where we will share information from as well as from my personal accounts and the dozens of SRFans moderators around the world.
OFFICIAL GABRIEL SERIES SITES
You can also follow the great work that PassionFlix is doing here:
Where To Purchase: