Hello everyone,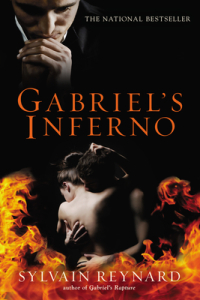 In case you don't follow me on social media, FACEBOOK or TWITTER, you may have missed a bit of exciting news.
My film and television rights are now represented by Alice Lawson of the Gersh Agency. What this means is that Alice has generously taken up the helm with the #GabrielsInferno series in an effort to bring a movie or series to life. Wish her luck,#SRFans!
What do you think? Would you like to see these books be made into a film or television series?
Let me know in the comments, and be sure to follow my social media (linked above) for more news. . .
All best,
SR