Dear Everyone,
You've been very patient waiting for updates about Gabriel Book 3.
I'm pleased to announce that the previously unnamed novel now has a title.
(Drum roll)
The third book in the Gabriel series is entitled:
Gabriel's Redemption

As a reader, I'm interested in novels that are redemptive. As a writer, the element of redemption is essential to the stories I tell. It seemed natural to express that commitment in the title to the last book in the Gabriel series. As always, redemption will play a key role in the novel.
Tomorrow, I'll be announcing the release date for Gabriel's Redemption. Then, later on, there will be further revelations about the cover, an extended teaser, and other exciting news. Stay tuned.
All the best and thank you for your continued support. I'm looking forward to holding Gabriel's Redemption in my hand and I'm sure that you are, too.
NB: Here's a message from Enn Bocci, my publicist.
There are a lot of exciting events coming up with respect to the Gabriel's Inferno Trilogy.
Please be sure to sign up for email updates and also follow SR via Facebook and Twitter to keep up on the future activities.
You don't want to miss them!
Remember, use #GabrielsRedemption on Twitter so everyone gets excited!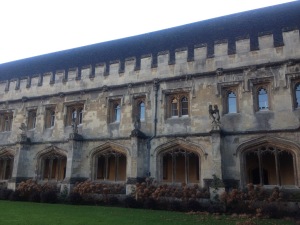 Clue regarding Book Three
Can you guess where this photo was taken? It plays an integral role in Book Three.
You can leave your guesses in the comments section below.