Hello, Everyone!
Thank you for the great reaction to ordering signed books!
If you haven't done so yet and are interested, February 1st is the cut off date for both the Gabriel's Series and The Raven.
We MAY open it back up for Christmas time but for now, February 1st is the final date to be able to purchase signed copies of all of SR's books.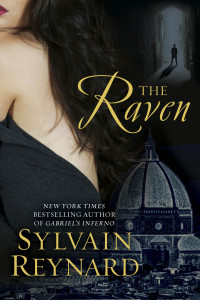 LINK ——>  http://www.pagesabookstore.com/sylvain-reynard-signed-copies
REMEMBER the store ships WORLDWIDE! If your country isn't listed, please email them and they'll add it. The store is wonderful to work with and have been fantastic to SR's legion of fans 😉

PS: THE COPIES OF THE RAVEN WILL HAVE A SPECIAL SIGNATURE ADDED TO THEM if you pre-order through PAGES by 2/1